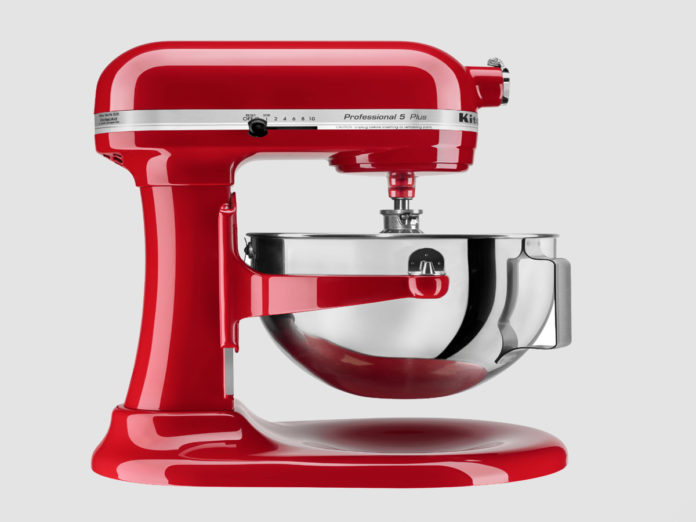 Fix a KitchenAid Stand Mixer
The common maintenance issue with KitchenAid stand mixers is grease leaking out of the upper gearbox. And to fix that reason you should know that Greece leaking out of your KitchenAid stand mixer is that the grease inside the gearbox has separated into a lighter oil. This can also be caused by using the kitchen aid mixer very heavily. Heat will cause that grease to break down.
Another thing that can cause it is the KitchenAid sitting for long periods of time. If it sits the grease will begin to separate. So one of the best things you can do to keep this from happening is to just simply make more cookies with your KitchenAid mixer. The more you use it the grease will get mixed and it won't separate. All we need to do is access the gears and replace the grease in the gearbox.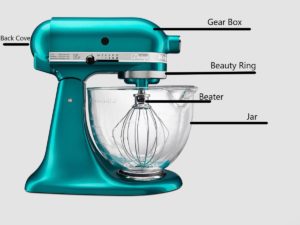 First, you have to remove the gearbox. You can easily open by removing the Phillips head screw that places on the top of the back side of the mixer. Remove the quarrel wire safely and rise the front of the mixer and remove the beater. Now its time to remove the beauty ring the function of beauty ring is to capture and hold the grease inside.
After removing the beauty ring you can see planetary gear and some screw that holds the planetary gear. Remove the pin by using the punch. After removal, the pin uses two screwdrivers to remove out the planetary gear. Now you have access to the screw to remove out. Open all the screw that is on the planetary gear and on the body. When you remove all the screw you can open the upper housing of the motor away from the base.
Here you can see all the grease. You just remove all the old grease and replace with the new same amount of grease cover all the gear with new grease and cover back the motor assembly back. Keep on thing in mind don't force shaft and gears to sit properly. When u spin the shaft it will sit properly and automatically.  Place back step by step all those things you remove to open like screw beauty ring and back cover. After reassembling check all the screw tight properly. now u can start your KitchenAid stand mixer.
Note:
If u found any broken part inside then replace the part with new. Because sometimes people didn't notice the broken parts and reassemble the KitchenAid stand mixer that will make the cause of other damage in your KitchenAid stand mixer.